Kathy Moore Portfolio
Additional samples are available upon request.
Bridges Career Academies & Workplace Connection
Bridges is a workforce development initiative that connects high school students with the business community and post-secondary educational partnerships to be college and career ready.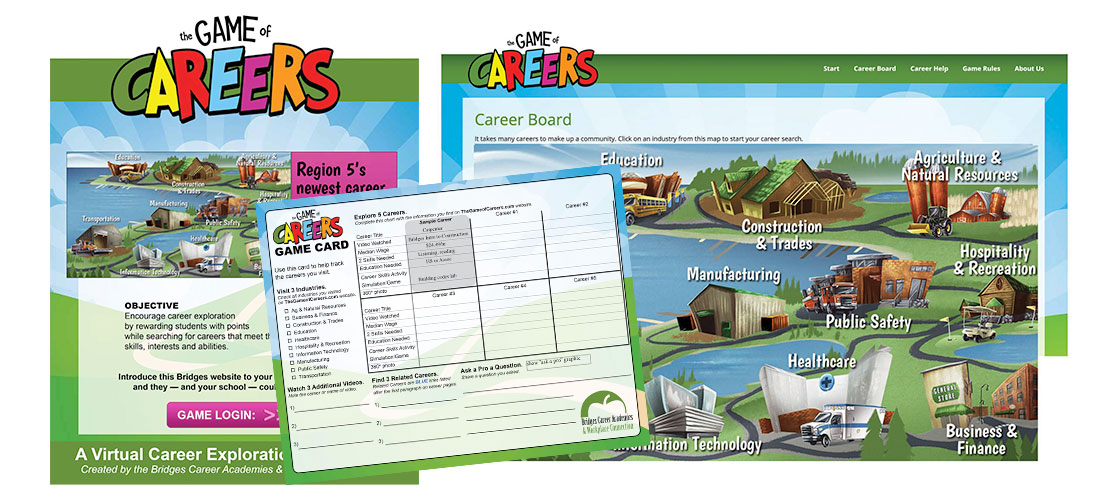 Virtual Career Exploration
I created a virtual career exploration experience for Central Minnesota high school students to help support career awareness when live career events were not possible due to Covid-19. This project involved writing grants, developing a new website (including coordination with dozens of regional business professionals and post-secondary partners), and production of all training and outreach materials. See the website at TheGameofCareers.com.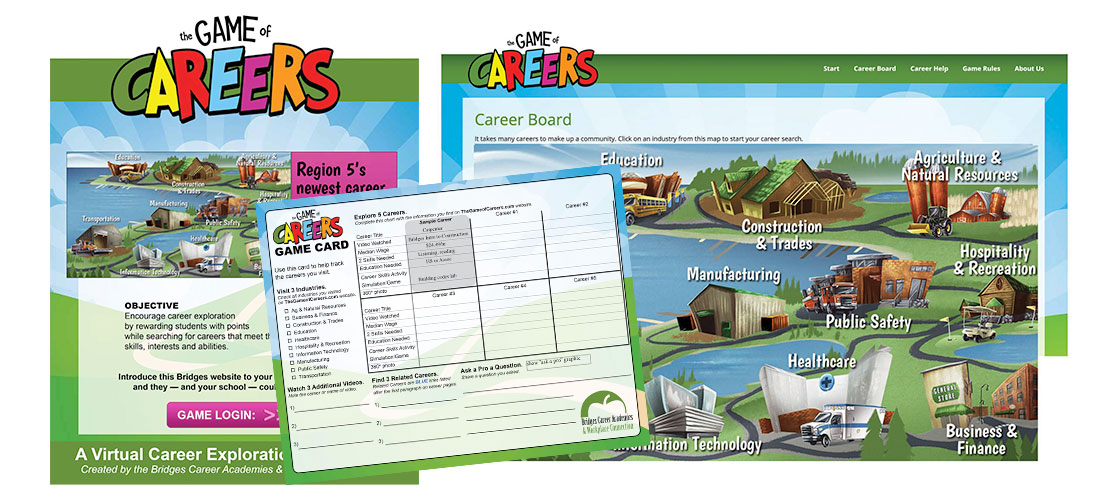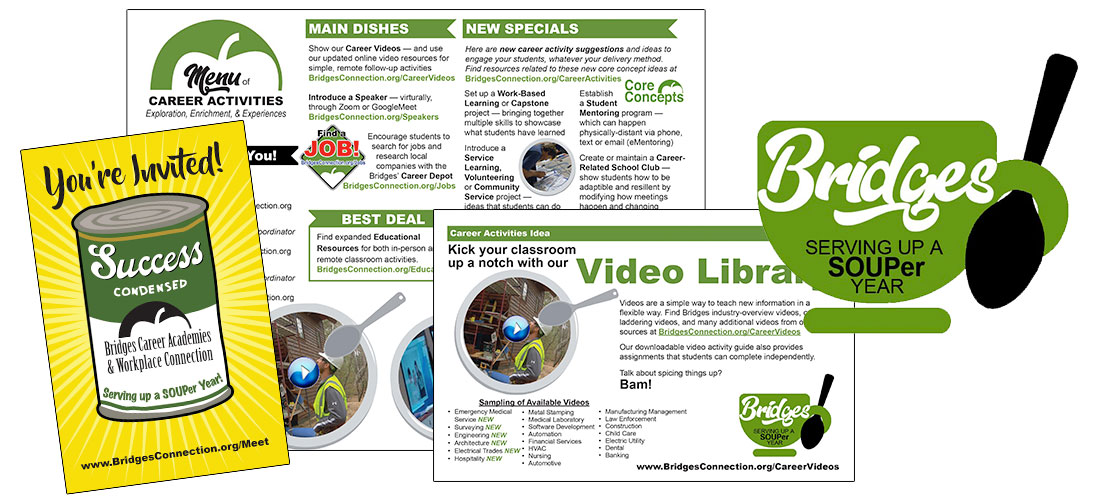 Annual Awareness Campaign
Every year, I lead a promotional campaign targeting Central Minnesota educators. The campaign involves presentations at Central Minnesota high schools, print and digital materials, and usually some type of direct mail. The campaign for the 2020-21 school year was themed "Serving Up A Souper Year" and played off of the distribution of soup mugs and individual soup packets throughout the school year through printed envelopes. This simple campaign not only increases the awareness of the Bridges programs to teachers, counselors and administrators, but also provides a much needed "thank you" to this audience.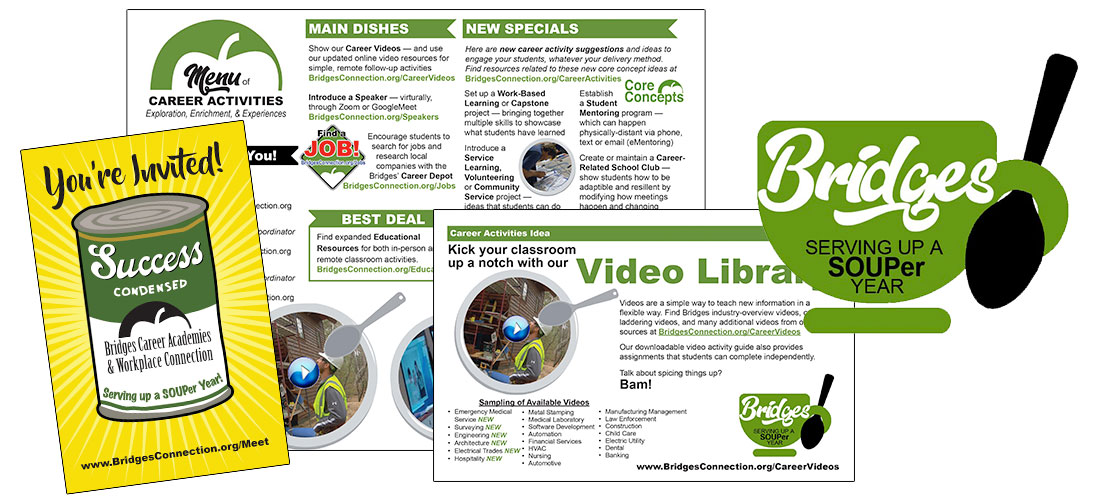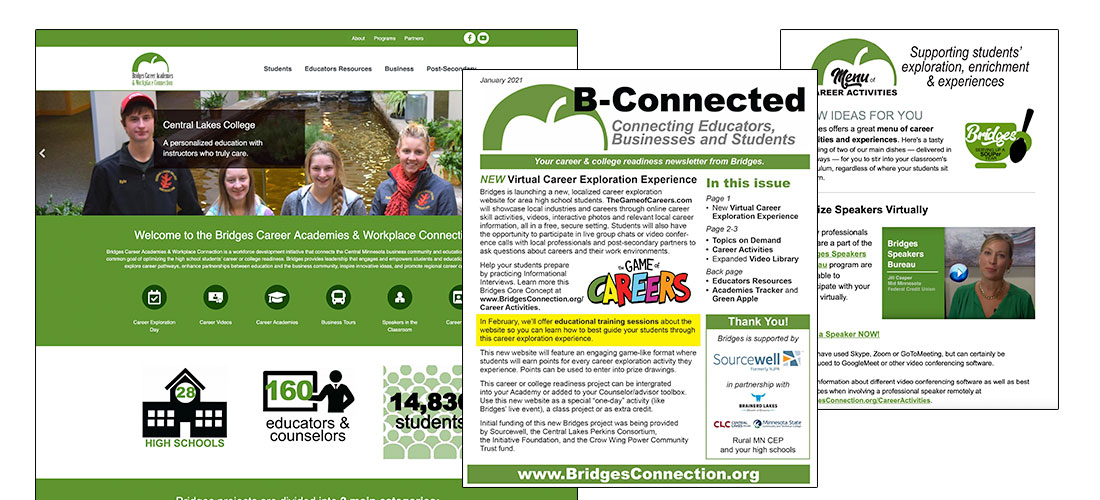 General Marketing & Social Media
I maintain Bridges' organizational website, print and digital newsletters and all social media.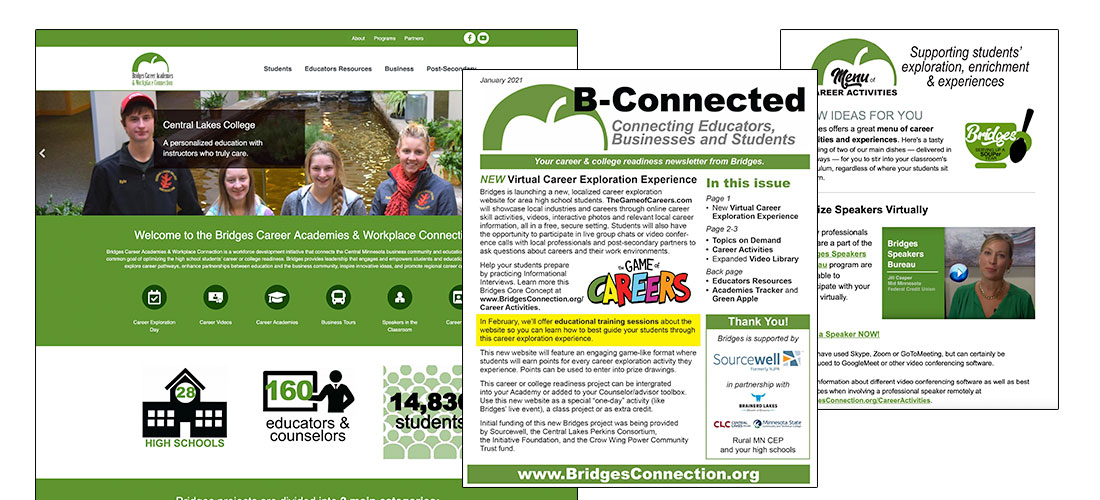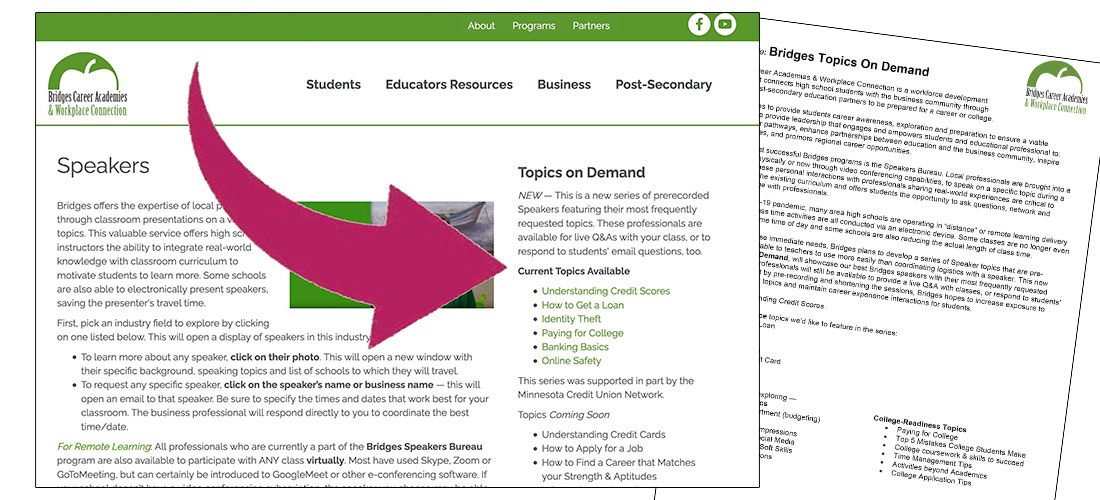 New Program: Topics on Demand
I worked in conjunction with my business partner to develop a new series of pre-recorded videos on classroom presentations sought often by teachers. The series, called Topics on Demand, has been well received by area teachers as a new resource during the time of distance learning for most school districts. I sought a grant partner for this project, worked on scripts and handouts, and promoted the series via social media and Bridges other communication vehicles. See videos at www.BridgesConnection.org/Speakers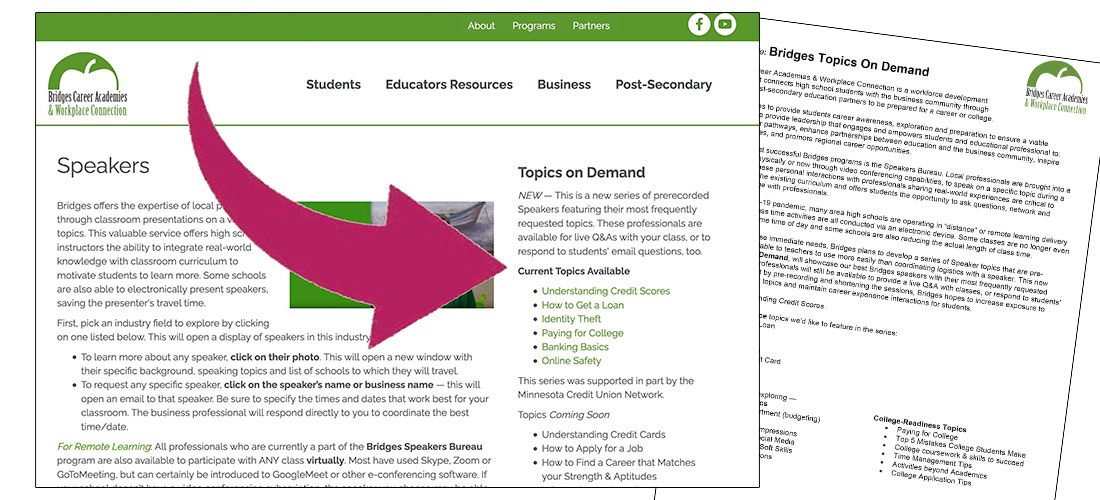 Whitefish Area Lodging Association
The Whitefish Area Lodging Association is a group of hospitality businesses that, through a local lodging tax, support marketing efforts to attract visitors to the Whitefish Chain region (northern Brainerd Lakes Area).

S'mores Campaign
I led the development of a multi-state promotional campaign that included direct mail, TV, print, outdoor and digital advertising.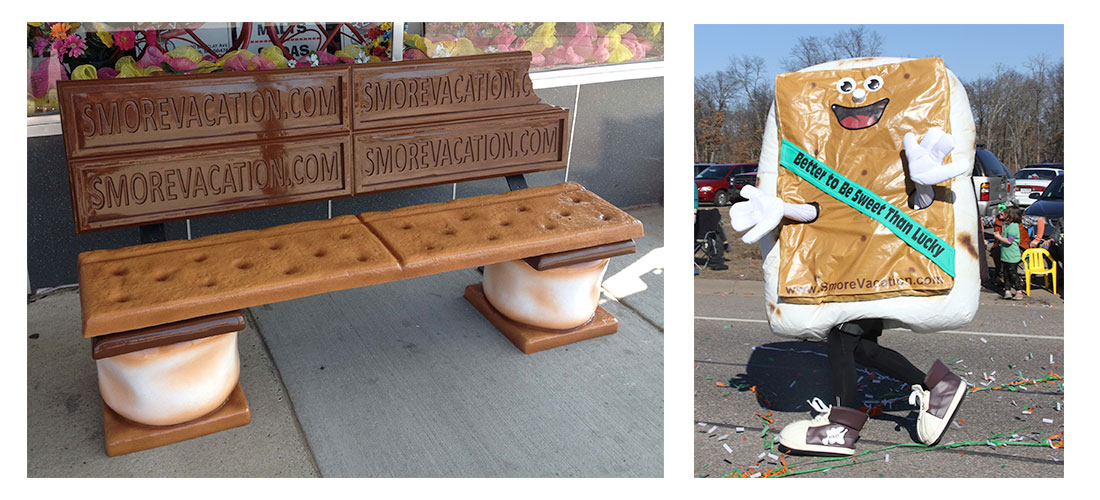 The campaign also included non-traditional marketing elements such as the development of a s'mores bench and a costumed character.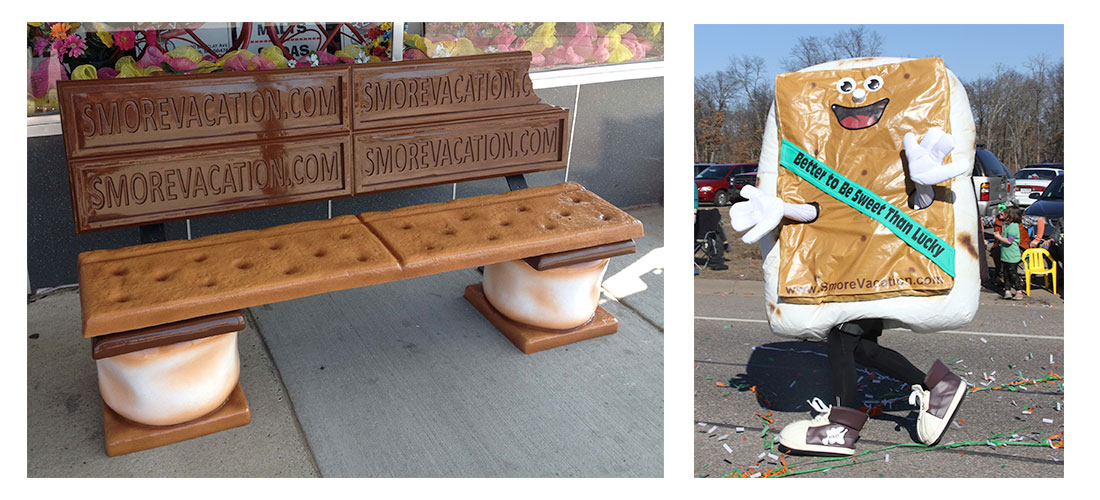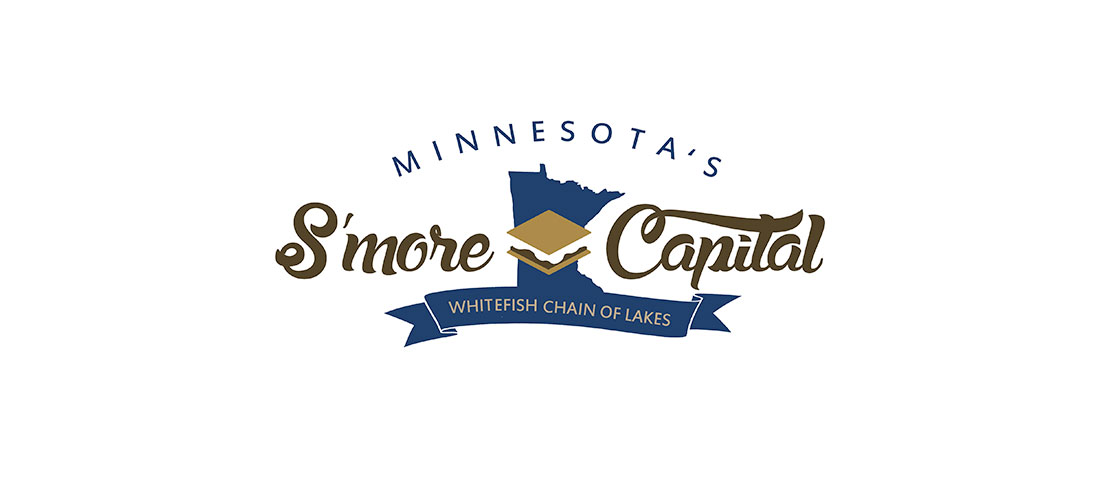 This campaign created so much excitement that it evolved into the Association declaring themselves "Minnesota's S'mores Capital."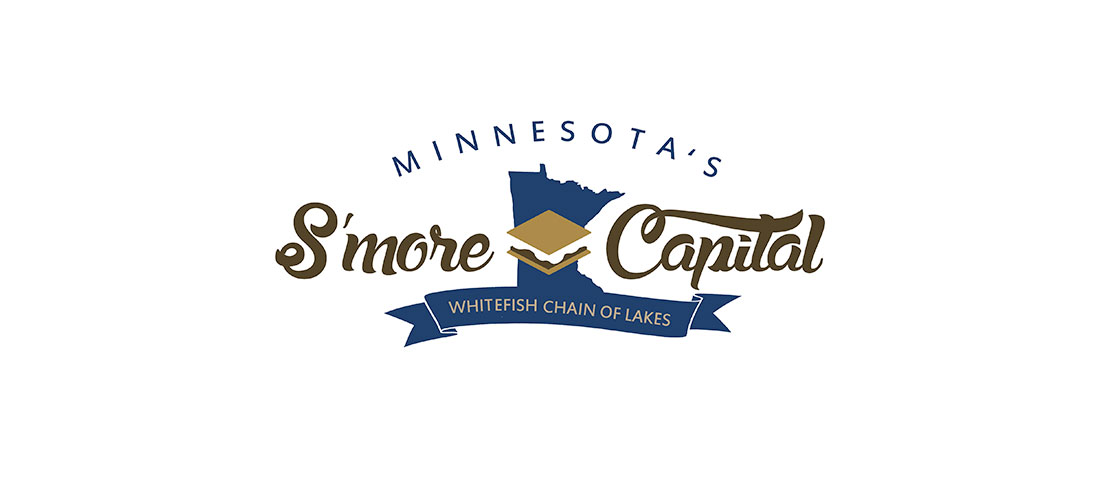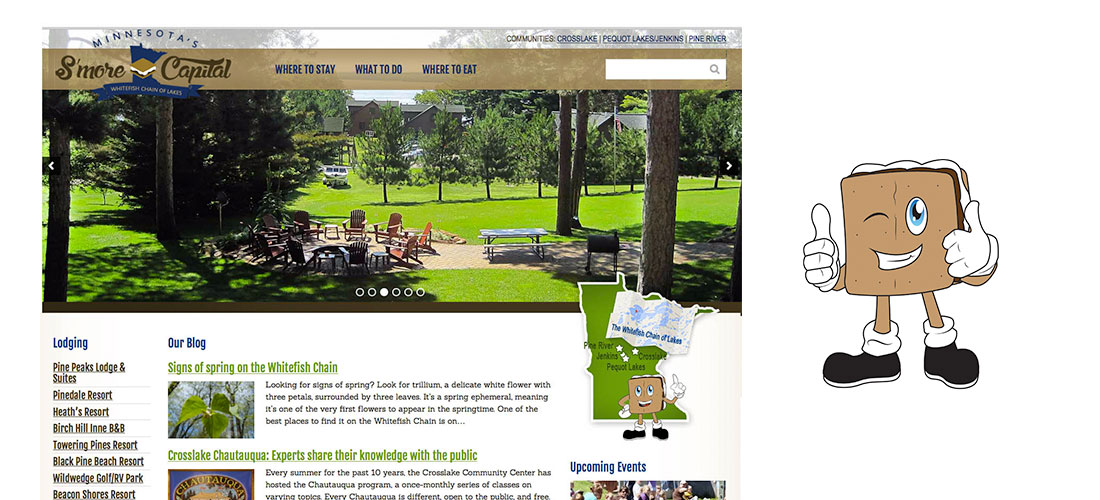 With this new identity, I launched a new website and a series of s'more cartoon characters to extend the brand through a variety of promotional elements. "Sticky the S'more" was included on everything from temporary tattoos to coloring pages for area restaurants to traditional print and digital advertising.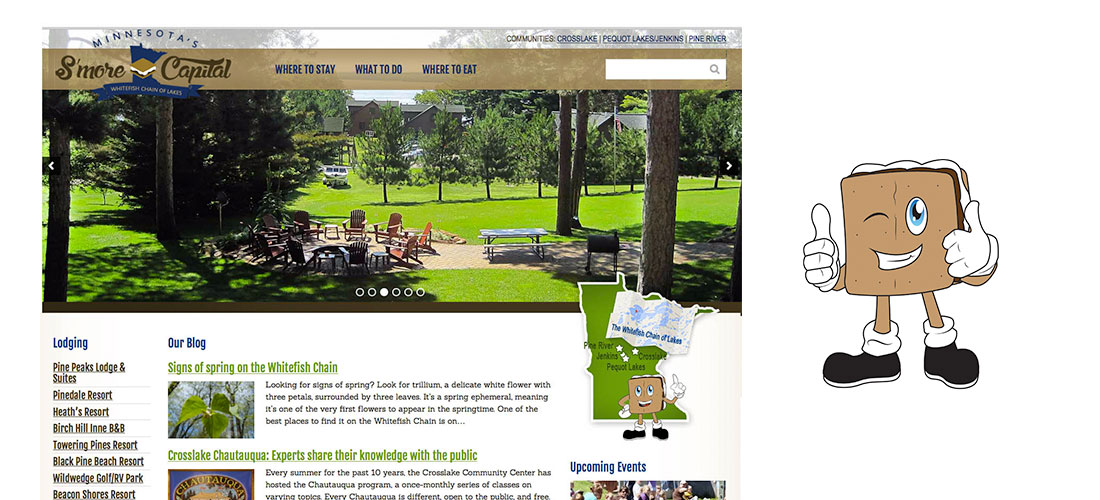 Brainerd Lakes Chamber of Commerce
The Brainerd Lakes Chamber is a regional Chamber serving multiple communities in the Brained Lakes Area. In addition to the traditional business leadership with most Chamber, this organization is also the tourism voice for Central Minnesota, Minnesota's Vacationland.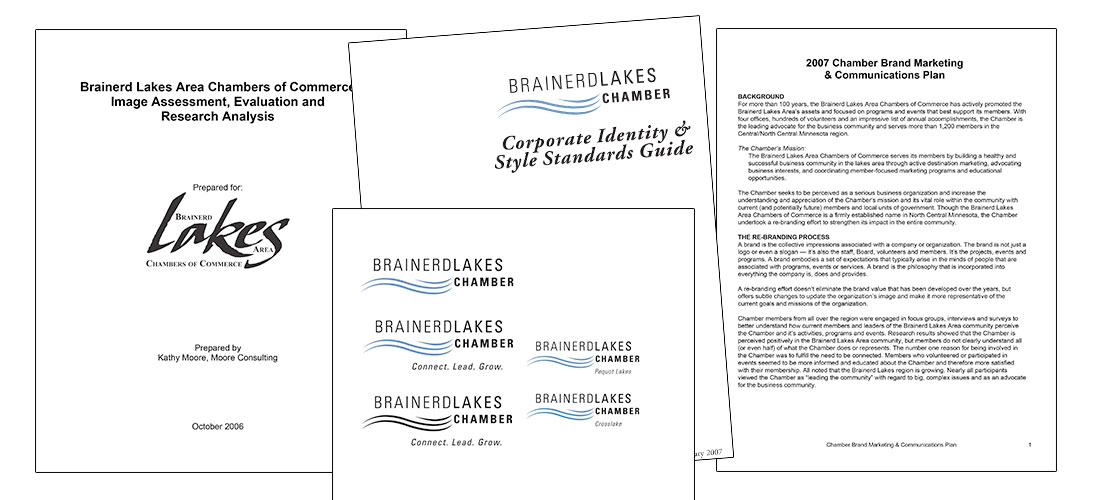 Rebranding Campaign
Though the Chamber had changed it's logo over the years, it hadn't dug into it's image and perception since merging several outlying Chambers into the larger, regional organization. I led the exploration process for the Chamber which included primary research about image and brand perception, development of a new brand and corporate identity style guide, and an initial  marketing plan.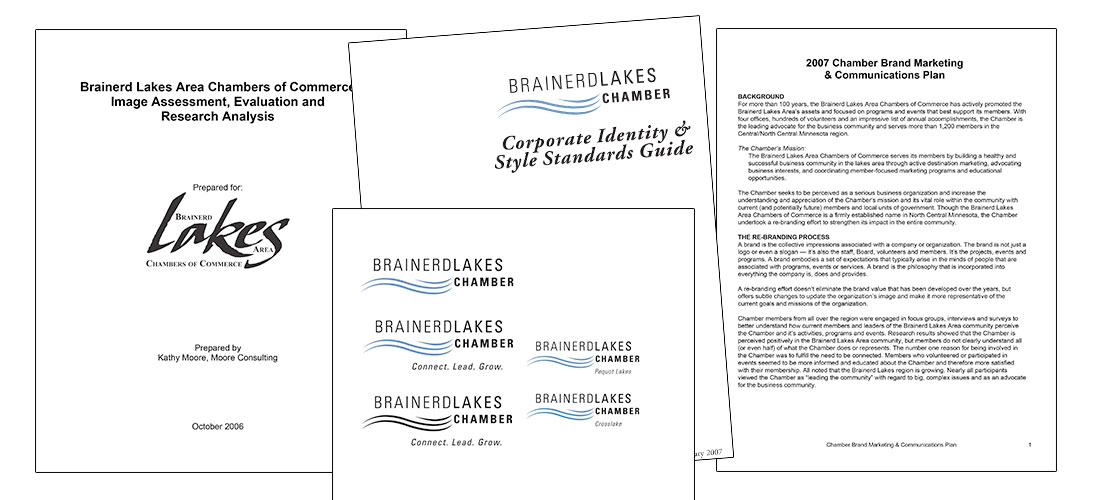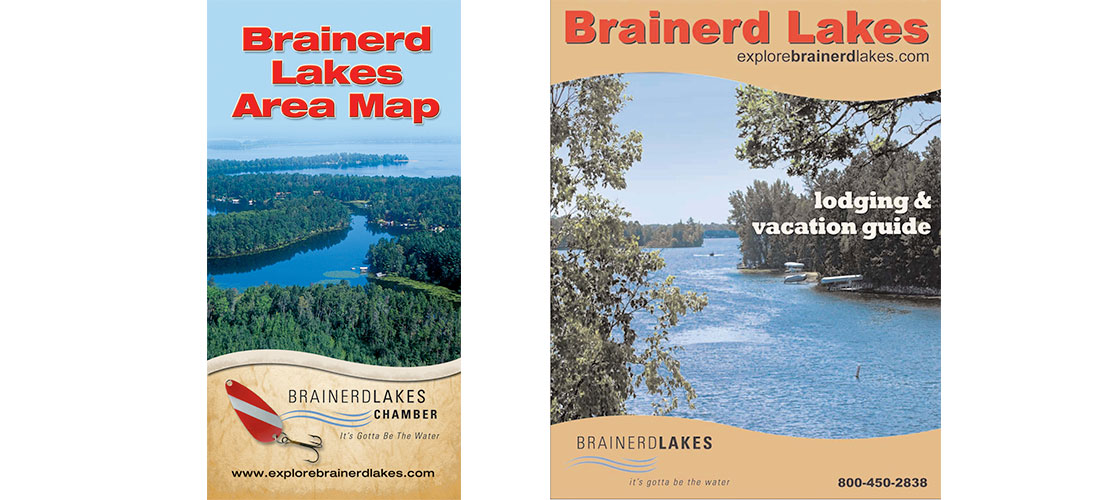 This campaign process also included executing a new creative direction for the Chamber's primary tourism publications.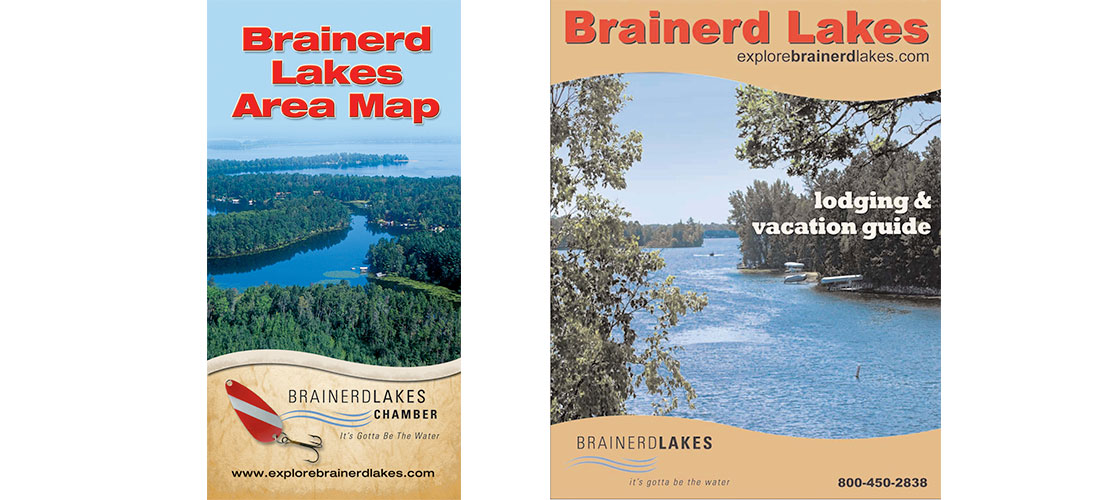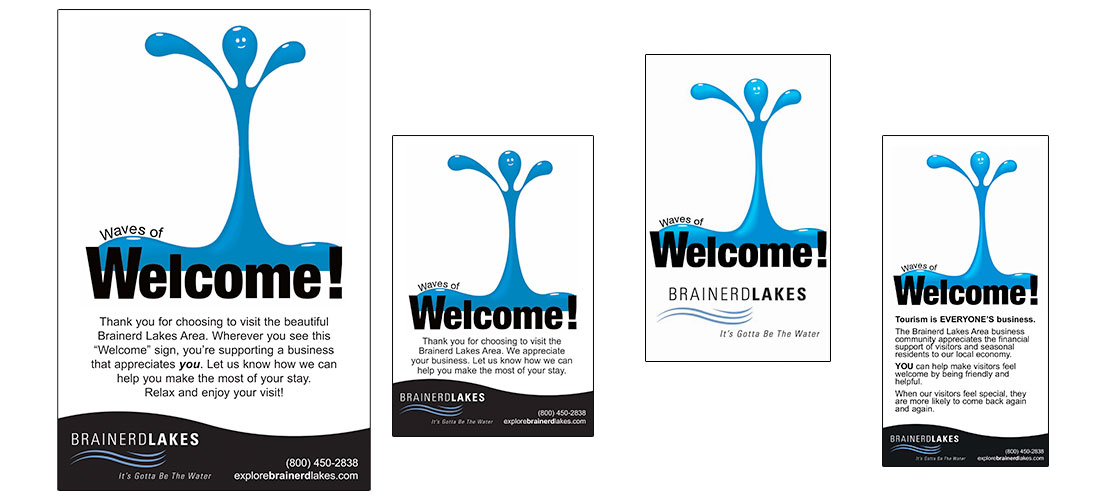 Tourism Campaign
The Chamber also contracted with me to develop a promotional campaign for the business community, as well as visitors, to  build synergy about the significance of the tourism industry in the Brainerd Lakes Area. This campaign included posters, table tents, buttons, point-of-sale handouts and local radio spots.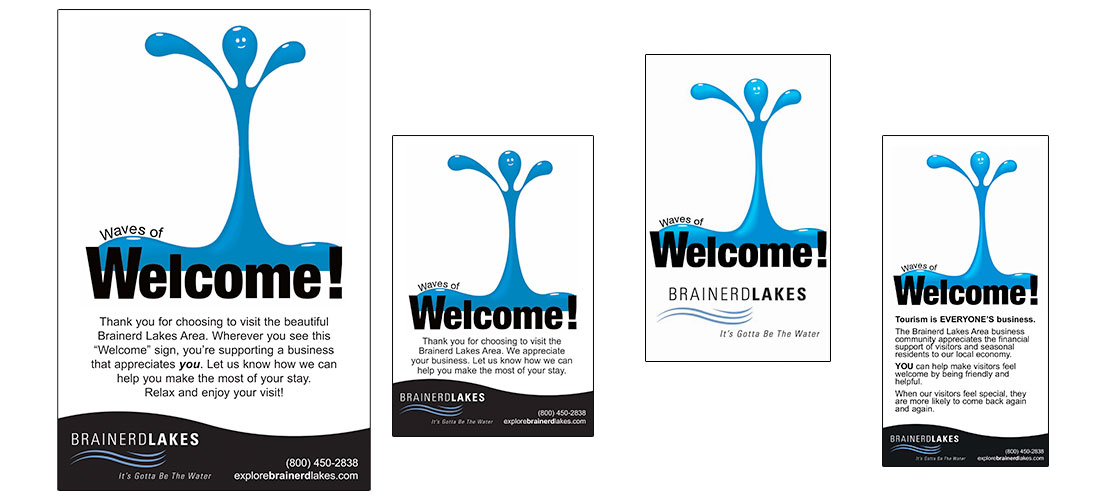 Northern Waters Land Trust
The Northern Waters Land Trust is a non-profit conservation organization serving 4 counties in Central Minnesota in an effort to preserve land to protect water.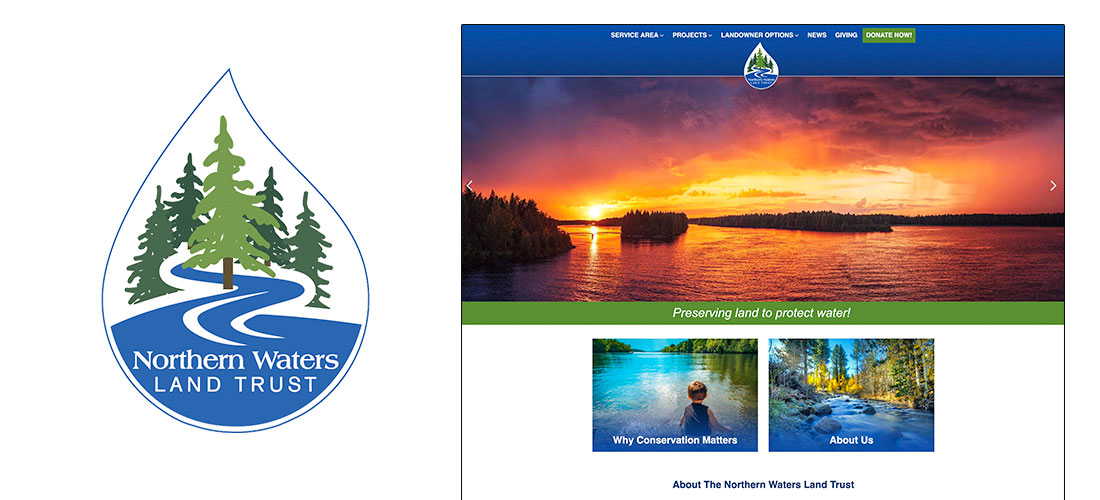 New Logo & Website
The organization had recently changed their name from the Leech Lake Area Watershed Foundation, and had hastily developed a new logo. I helped the organization focus their mission and created a new logo better reflects their image. I also launched a more consumer-friendly website as the basis for raising awareness of their project and generating new donations.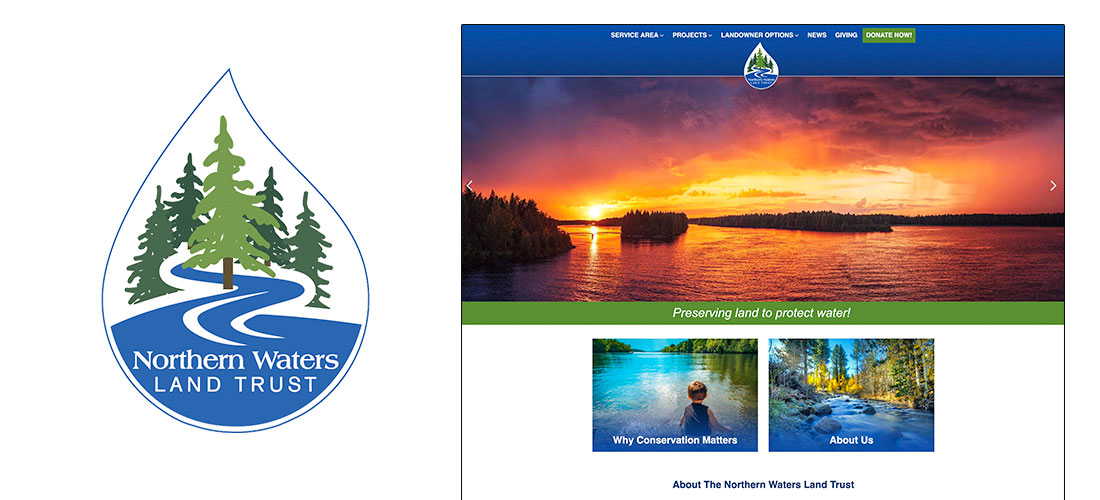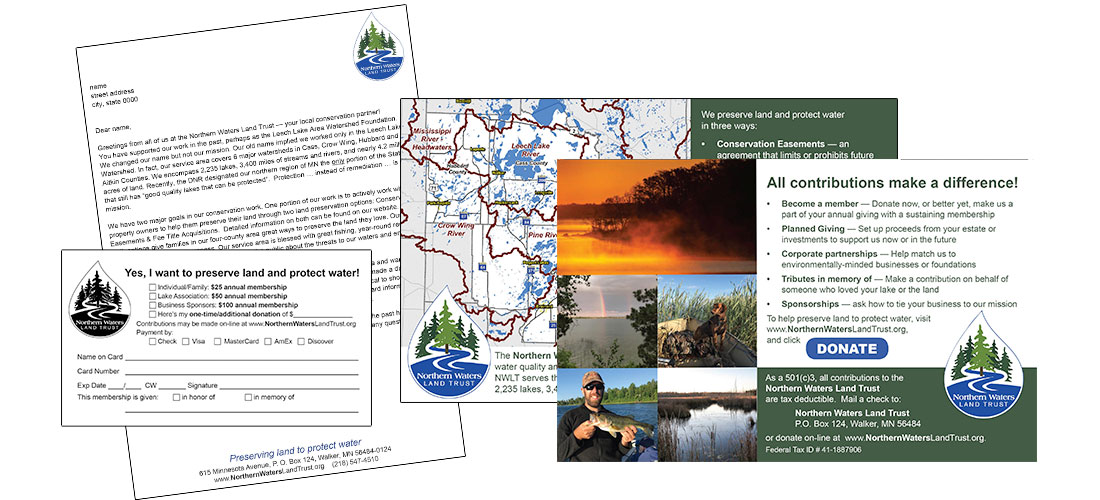 This direct mail effort targeted current and former donors. In addition to strengthening their solicitation efforts, I developed a 5-year business plan for the non-profit, and led the final stages of their accreditation through the national Land Trust Alliance.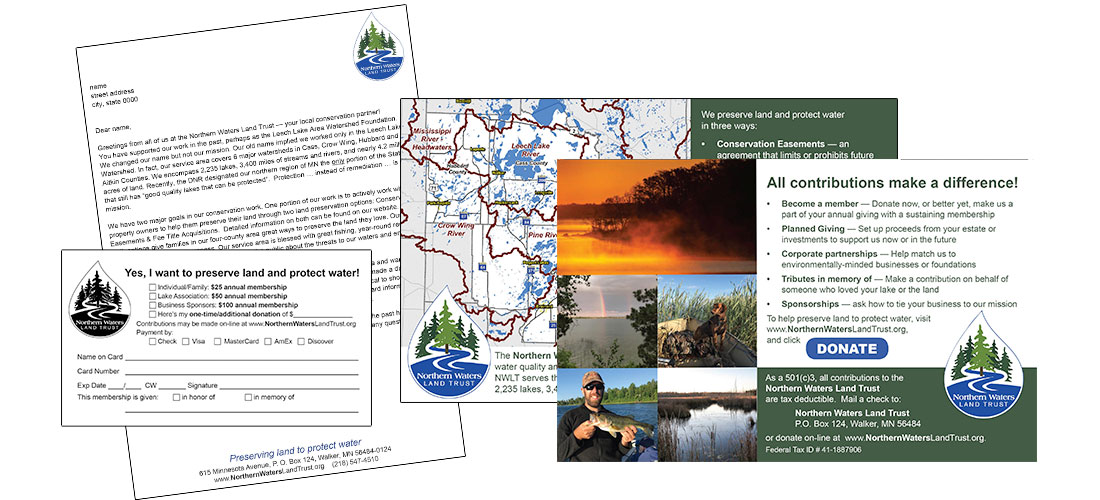 Brainerd Lakes Area Economic Development Corporation
The Brainerd Lakes Area Economic Development Corporation drives new business development in Crow Wing County, MN.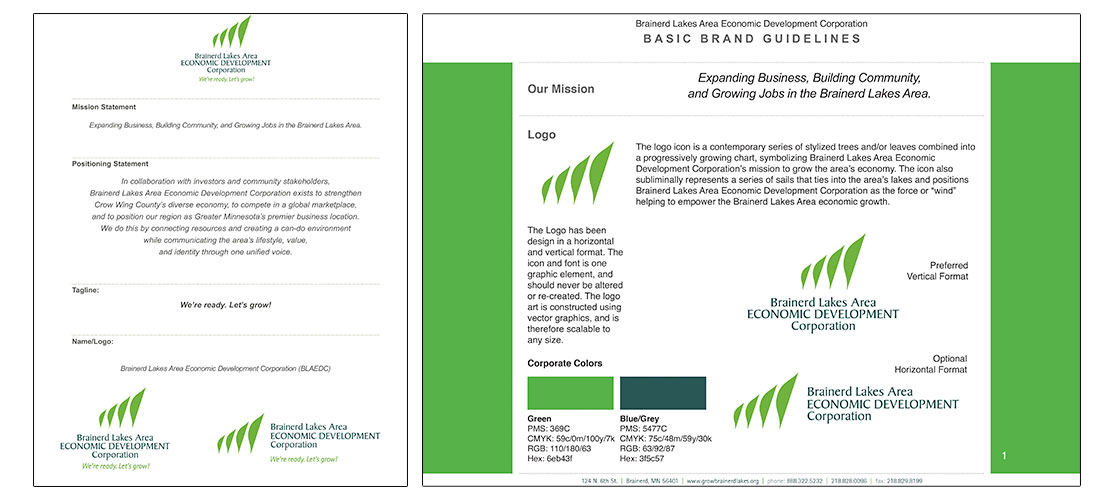 Rebranding Campaign
I led a rebranding campaign for the organization, including developing a new mission and positioning statement, as well as a corporate identity style guide.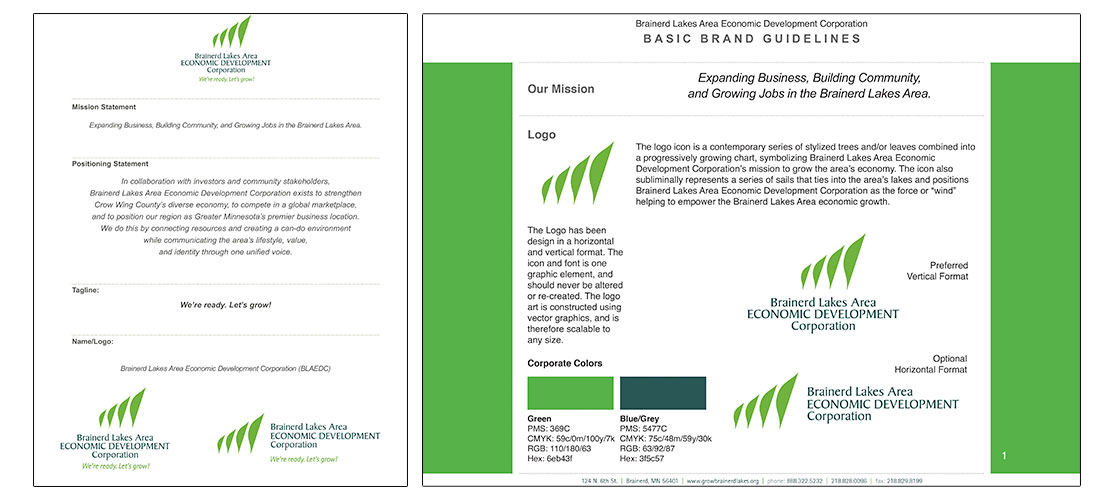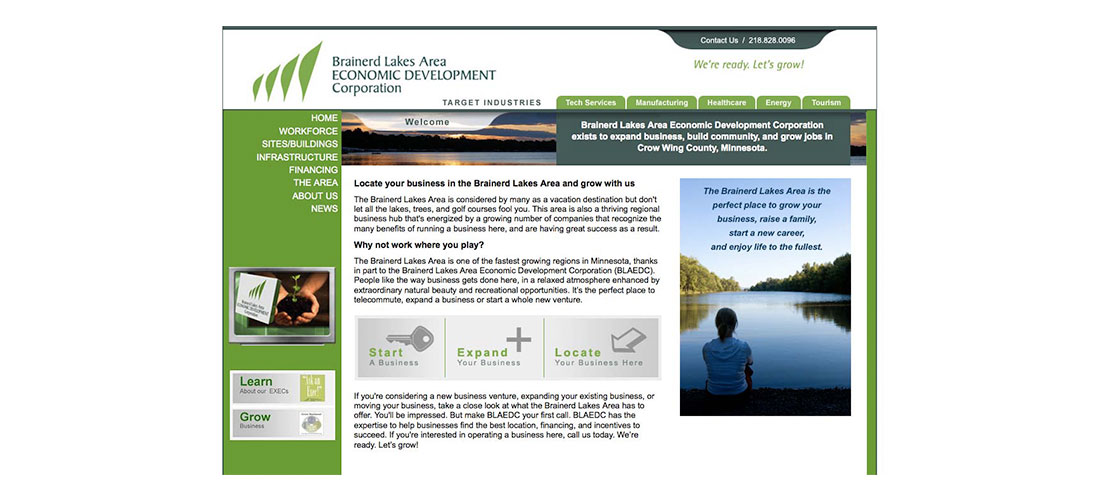 I coordinated the launch of a new website and reformatted dozens of fact sheets, flyers and downloadable forms to maintain the new brand.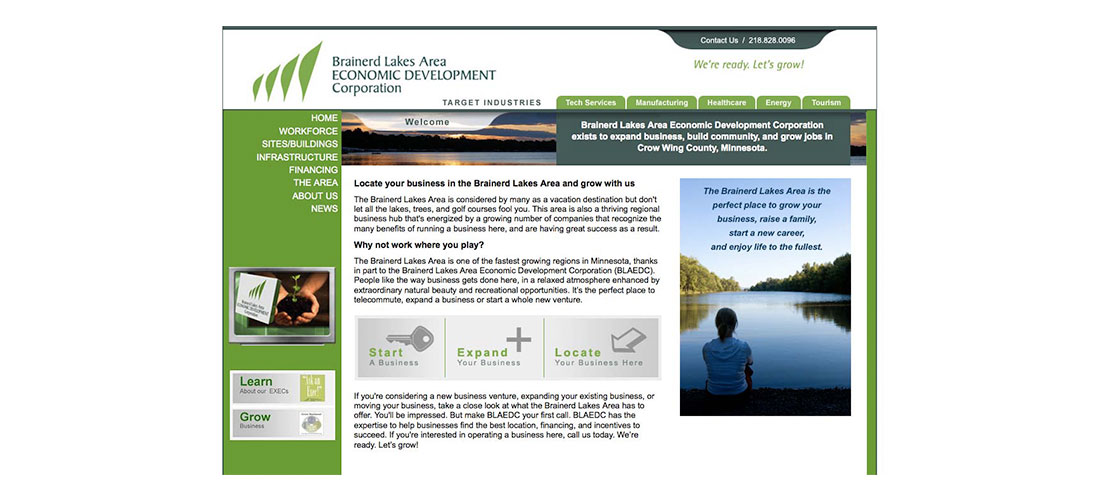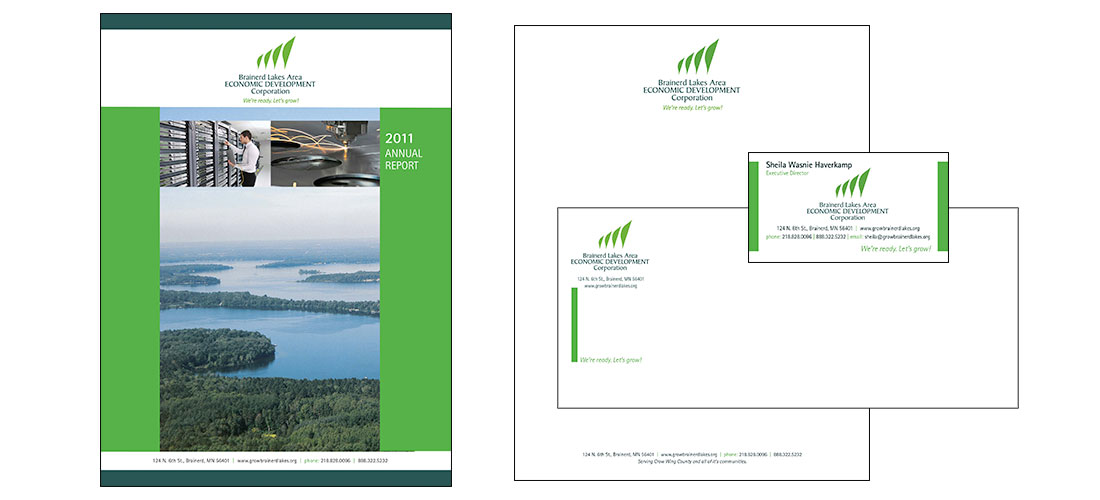 This rebanding included new stationary and presentation materials.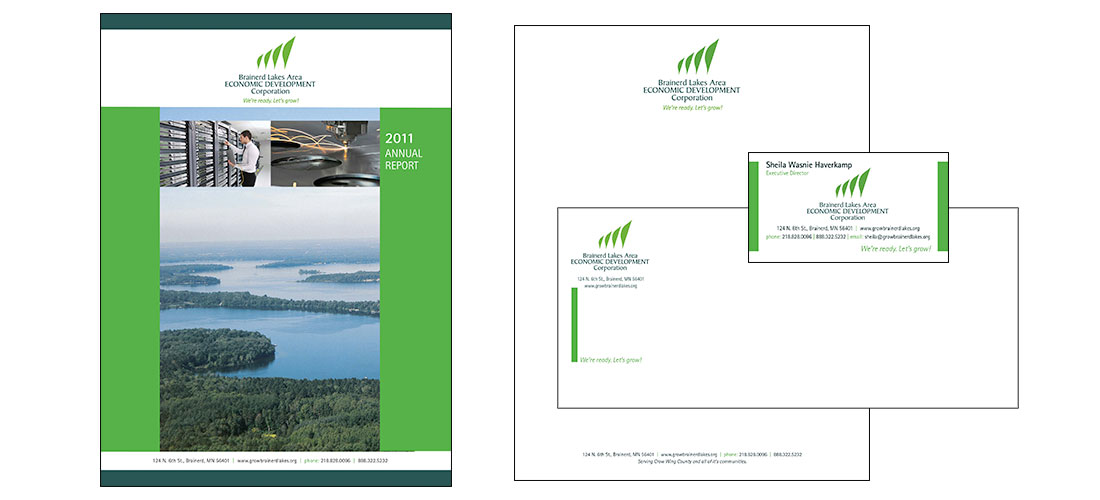 I developed yard signs, posters and print ads to support the organization.